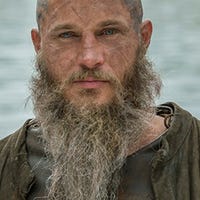 Ragnar: What do you see?
Bjorn Lothbrok: Power. The power of a king.
Ragnar: Power is always dangerous. It attracts the worst. And corrupts the best. I never asked for power. Power is only given to those who are prepared to lower themselves to pick it up.
Who needs a reason for betrayal? One must always think the worst, Ragnar, even of your own kin. That way you avoid too much disappointment in life.